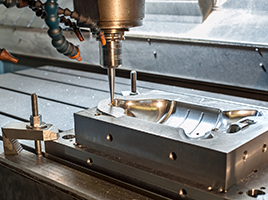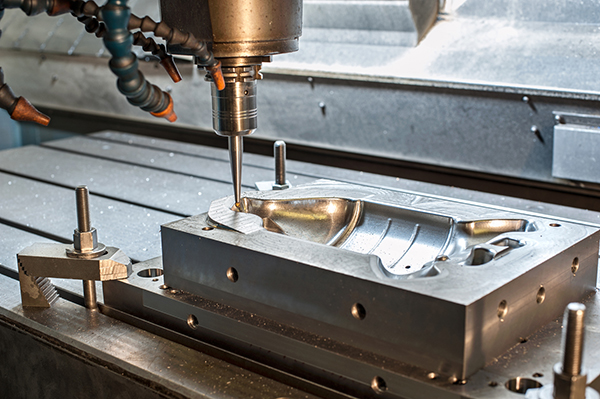 Plastics manufacturer invests in IQMS integrated ERP and MES system to improve project planning, operational efficiency, quality management, and customer service as business expands
PASO ROBLES, Calif.–(BUSINESS WIRE)–IQMS, a leading manufacturing ERP software and manufacturing execution system (MES)authority, announced that PH Molds Ltd. has selected IQMS to facilitate its growth by centralizing management of the company's manufacturing and business operations. The plastics manufacturer is implementing IQMS EnterpriseIQ software, which uniquely combines robust enterprise resource planning (ERP) and MES functionality into one comprehensive system. The migration to IQMS from its legacy system supports PH Molds' drive to bring better visibility into project planning, optimize the management of its production schedules, and streamline the processes of its ISO 9001 quality management system.
Plastics manufacturer PH Molds invests in IQMS integrated ERP and MES system to support expanding business
Headquartered near Vancouver, Canada, PH Molds is an industry-leading custom injection molder and manufacturer of plastic products and assemblies. Since 1979, the company has built a reputation for designing functional, accurate, and long-lasting plastic parts for customers' projects—and for taking on technically challenging work that competitors think cannot be done. As a result, PH Molds is seeing a robust growth in customers and increasing demand for more customized projects.
For years, PH Molds relied on a manufacturing resource planning (MRP) system to manage its shop floor operations. However, many other business processes were handled either manually or by other software packages, resulting in gaps in visibility and inefficiencies across processes. Additionally, even as the company was growing, it faced the imminent departure of the MRP system support, leading PH Molds to re-evaluate its software strategy. A review of manufacturing-centric ERP systems then led to the selection of IQMS EnterpriseIQ.
"We were attracted by the broad capabilities of IQMS EnterpriseIQ as a complete, off-the-shelf solution that would allow us to bring everything into one system and free us from having to use custom software solutions," explained Matjaz (Mat) Paulic, president and CEO of PH Molds. "We also liked the fact that IQMS's original roots are in injection molding; because they have significant years of experience in plastics, they understand our business."
Mat added, "Equally important, IQMS is widely used in the industry, and the team there has been informative and supporting in educating us as to its capabilities throughout the selection process, giving us high confidence in our decision."
In implementing the IQMS integrated ERP and MES system, PH Molds aims to utilize various inputs into IQMS (machine cycle times, yields, quality data, etc.) to generate live and six-month reports about key performance indicators (KPIs), and demonstrate them on dashboards for all employees and customers to see. The company also plans to optimize the business in several other ways using IQMS EnterpriseIQ:
Bring better visibility to planning and the status of jobs in the value add department.
Integrate PH Molds' ISO system directly into IQMS to streamline processes and reduce the time required.
Develop integrated preventative maintenance programs for all equipment.
Manage all quality department data in the system to track and analyze quality data per part and per order.
Access live cost information for production order analyses at the end of each project.
Integrate all financial and other relevant information into a single unified system that streamlines financial reporting and allows data analysis to occur quickly and easily.
Manage employee payroll and performance from a single system.
Streamline communication with customers through automatic emails for packing lists, and invoices directed to specific individuals in an organization.
Improve and simplify regulatory compliance management.
"We will use IQMS system to trigger us in getting all tasks done instead of relying on memory, which is becoming more important with the large variety of parts with diverse quality requirements that we manufacture," Mat noted. "We also see an important role for IQMS in improving our planning and visibility, financial tracking, and most importantly, customer service, as we continue to meet the growing demand for our solutions."
Source: Business Wire
https://erpnews.com/v2/wp-content/uploads/2017/05/IQMS-268x200-1.jpg
200
268
webmaster
https://erpnews.com/v2/wp-content/uploads/2018/10/[email protected]
webmaster
2017-05-03 00:00:00
2018-11-14 14:10:45
PH Molds Ltd. Selects IQMS ERP Software to Optimize Manufacturing and Business Operations