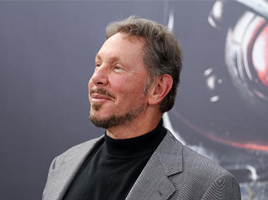 After months of uncertainty, Oracle's $9.3 billion acquisition of NetSuite closed on Monday, according to filings with the SEC. As of the close of the stock market on Monday, Oracle chairman Larry Ellison, who owned a 41.3% stake in NetSuite before the acquisition, has a net worth FORBES estimates at $48.7 billion, up $700 million from Friday's close.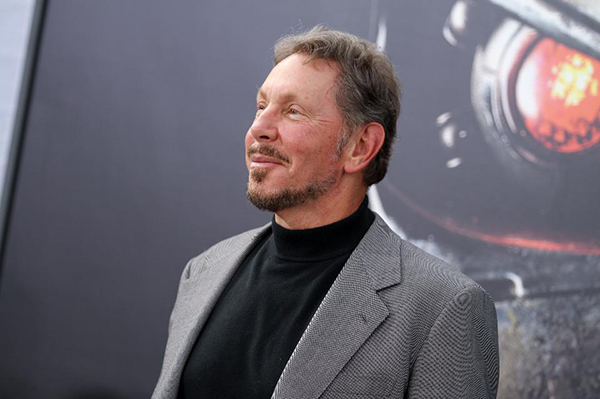 Ellison received $3.48 billion in cash in the NetSuite acquisition–but that's not why his net worth is up today. In fact, after he pays an estimated $1 billion in capital gains tax on the cash from selling his NetSuite shares, his takeaway from the deal will be less than what his stake in NetSuite was worth on Friday. NetSuite closed at $90.34 a share on Friday, valuing Ellison's stake at $2.9 billion. After taxes, FORBES estimates that Ellison's cash takeaway from the NetSuite deal will be approximately $2.45 billion–a decrease of $450 million from what his stake was worth Friday.
Ellison's net worth is still higher overall since the deal went through because Oracle stock closed up 2% on Monday. Wedbush Securities analyst Steve Koenig says the bump is likely due to the overall movement of the market today, not the NetSuite deal news. Oracle's stock uptick was in line with the overall stock market bump after news broke Sunday that the FBI has not changed its conclusions on Hillary Clinton's email server. Because Ellison has such a large stake in Oracle, that 2% stock jump helped add $700 million to his net worth.
Oracle first announced its plans to acquire NetSuite in July 2016, offering $9.3 billion or $109 per share in cash for the cloud software company. Because of Ellison's stake in NetSuite, Oracle's independent board of directors handled the negotiations for the acquisition. A majority of NetSuite shareholders (excluding executives, directors and Ellison) were required to approve the deal before it could go through.
Opposition came from NetSuite's second-largest shareholder, T. Rowe Price, which said that the price was too low, originally refusing to tender its shares and suggesting last week that the price be raised to $133 per share. Oracle refused and set a deadline of Friday at midnight for the deal to be accepted. On Saturday, Oracle announced that nearly 56% of shares eligible to vote had approved the deal, providing the necessary majority to close the deal.
https://erpnews.com/v2/wp-content/uploads/2016/11/larryellison-1.png
200
268
webmaster
https://erpnews.com/v2/wp-content/uploads/2018/10/[email protected]
webmaster
2016-11-10 00:00:00
2018-11-14 14:11:27
Larry Ellison Added $700 Million To His Fortune Monday, But Not Because Oracle Completed Its Acquisition Of NetSuite