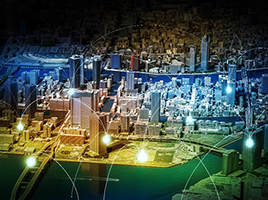 The latest M&A move in the Internet of Things (IoT) space with SAP's acquisition of Plat.One, touted as the leading 'enterprise-grade' IoT solution platform headquartered in San Francisco, not only positions it within a much larger organization but has the potential to address hundreds of thousands of SAP's application customers.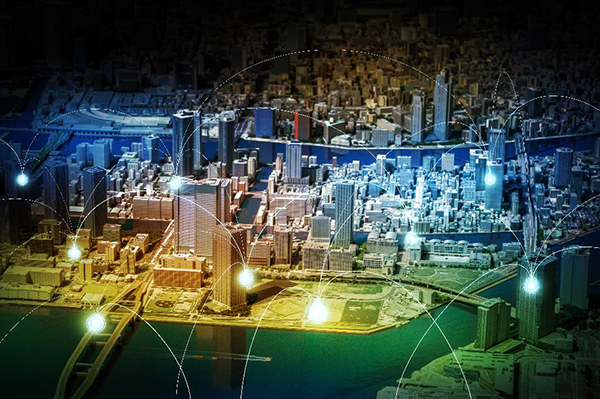 Data analytics and IoT – two emerging keystones of the digital economy – are fuelling something of a feeding frenzy of grand proportions in the tech space. Evidencing matters E&Y's roundup of mergers and acquisitions (M&A) activity for the second half of 2016 listed 28 deals that occurred between April and June this year, breaking the all-time record for tech M&A valued at or above $1 billion (bn).
Much of the action was driven by the push to adopt IoT and data analytics capabilities and intersection between the two.
In SAP's case there are 320,000 app customers. While the apps model real world assets, they are not connected to them. But now they can be and there are thousands of partners who want to use the Hana Cloud Platform to build IoT apps. Their own offerings span the back office to boardroom, warehouse to storefront as well as desktop to mobile devices.
The acquisition of Plat.One's IoT platform, which will now be integrated into SAP's Hana Cloud Platform (HCP), enables the rapid development and scalable management of enterprise IoT environments, including connected products, connected transport, smart cities and smart manufacturing. And, it would seem the big picture looks promising.
Whilst touted as a "small yet important piece" in accelerating SAP's tech roadmap it could also signal a flurry of other deals and consolidation in the sector. Whatever else, Dr. John Bates, CEO of Plat.One, believes this acquisition "further strengthens and solidifies" SAP's position as the global leader in the connected business space.
The Internet of Things has been described as the 'internetworking' of physical devices, vehicles (also referred to as 'connected devices' and 'smart devices'), buildings and other areas and items. These are embedded with electronics, software, sensors, actuators, and network connectivity, which enable these objects to collect and exchange data.
The Global Standards Initiative on Internet of Things defined the IoT in 2013 as "the infrastructure of the information society." Industry experts estimate that the IoT will consist of almost 50 billion objects by 2020. So, one can't exactly ignore it.
Add to that, SoftBank's CEO and founder Masayoshi Son, has said that by 2040, each individual will have more than 1,000 internet-connected devices on average. That might go some way to explain why incumbent tech providers are scrambling to position themselves in the IOT space.
The SAP manoeuvre represents a "great testament" to the Plat.One technology that SAP would look at the whole market and select it as the one to acquire, according to Dr Bates, who is based in the San Francisco Bay Area. The company will now become the Hana Cloud Platform IoT Services.
IoT Market
Bates posits that the IoT market will "consolidate quickly" now going forward. Already Amazon, AutoDesk, Microsoft and PTC have made inroads in sector over the past couple of years. Now it's SAP's turn.
The big players in this space are: (a) Enterprise software companies – e.g. SAP, Oracle, IBM, Salesforce, Amazon AWS, Microsoft; (b) Industrial players – e.g. GE, Siemens, Bosch; and, (c) PLM players such as PTC and Autodesk.
According to a study from Strategy Analytics published this April, there were almost two dozen major IoT-related M&A during the first four months of 2016. Their findings indicated that the most desirable acquisition targets centred on firms exhibiting core competencies around analytics, security, connectivity platform capabilities and services.
Highlighting the state of play, this year tech behemoths Cisco, Intel and Microsoft spent out on acquisitions to enhance their IoT portfolios. Microsoft, for example, acquired Italian-based IoT service Solair, which specializes in verticals such as hospitality, manufacturing, retail and transportation, in April for an undisclosed consideration. That deal was couched as helping Microsoft to expand further on its IoT business.
Also in April, Cypress Semiconductor revealed that it intended to acquire Broadcom's wireless IoT business and related assets in a $550m deal. Then there was Cisco Systems, who recently shelled out $1.4bn to snaffle Jasper Technologies, an IoT provider based in Santa Clara, California, that provides a cloud-based IoT service platform to enable enterprises and service providers launch, manage and monetize IoT services.
Leading IT research firm Gartner has revealed that it is tracking some 200+ IoT platforms'. "However, I believe that the winners will be large players that harness their existing customers bases and connect applications to assets," Bates contends.
Yining Su at M&A research firm Mergermarket who reports on technology deals notes: "In the past year or so, we have seen incumbent companies in the technology, telecoms, and even energy sectors acquiring companies for their IOT capabilities."
The largest TMT deal of the year so far, Japanese telco SoftBank's £23.4 billion (bn) acquisition of UK-based semiconductor company ARM Holdings, is one example. Cisco's acquisition of start-up Jasper Technologies is another. And, Microsoft, Sony, Intel, Nokia, SAP, Verizon and Centrica have all also made acquisitions in IOT in the past year.
Bates, who was in Europe in the wake of the deal being announced, adds: "I believe the software players have the advantage. SAP, Amazon and Microsoft have made acquisitions. In the PLM space PTC and Autodesk have also made acquisitions. Oracle seems very behind but will probably buy someone when it gets enough momentum."
For SAP, it has the advantage in that it has acquired a "truly leading technology" according to Bates. It can upsell new capabilities to over 300,000 application customers to connect their apps to assets and, he claims "no one else has this."
Furthermore, SAP can position an IoT-enabled PaaS (Platform as a Service), a category of cloud computing services, for partners to develop and extend apps – through the Hana Cloud Platform. This is like force.com (from salesforce.com) yet with a "much bigger, more relevant ecosystem", he adds. On top of this it has the ability to build and support apps, which is unlike Amazon which is 'Do-it-yourself' cheap and cheerful.
Why Acquire Plat.One?
Now what, you might possibly ask, could a 77,000 person software goliath like SAP want with a small IoT startup like Plat.One? Following what was described as an "exhaustive search" of the market they plumped for Plat.One.
Dr Bates reveals that he engaged with SAP in early 2016 for initial discussions that paved the way for the eventual deal, the consideration for which remains undisclosed.
The acquirer is understood to have looked at all the major IoT application enablement platform players for over a year or more before being lured this "undiscovered gem" with its team of IoT technologists according to the Englishman.
Having pioneered the development of Streaming Analytics at Apama, Process Intelligence and Digital Business Platforms (Progress and Software AG) prior to subsequently joining Plat.One, Bates told Forbes that a "key part" of his vision is to blend all these different tech strands together.
It so happens that their technology is pretty robust too and their team, staffed by IoT technology experts and thought leaders with an R&D center in Genoa, Italy, is not bad either. SAP were looking to accelerate their roadmap to get new technologies in the hands of customers as quickly as possible.
Plat.One already had a number of customers in the Smart City space, the connected products space, the smart logistics space and the connected farming space.
Plat.One's Offerings
Specifically, Plat.One enables: (1) Complex device connectivity and management across a wide number of industry standard machine and messaging protocols; (2) A micro-services-based adaptive architecture that can adapt to run logic on the device – at the edge or in the cloud; (3) Semantic data modelling that future-proofs applications by abstracting sets of underlying sensors and devices as 'IoT business objects' (e.g. trucks, street lamps); and, (4) Pre-built Solution Accelerators for a number of different IoT use cases including smart cities.
Björn Goerke, EVP of Product and Innovation Technology at SAP, together with his team now want SAP HANA Cloud Platform (HCP) to be the leader in enabling the rapid development and support of IoT-enabled apps.
"We found Plat.One to be a strong leader, particularly in device interoperability, edge-processing capabilities and development capabilities," Goerke says. They make no secret of wanting SAP HCP to be the leader in enabling the rapid development and support of IoT-enabled apps.
Reporting For Duty
Uniquely in the market, SAP is now placed to "win a whole new range of customers and partners" according to Dr Bates, who studied Cambridge University in England near the Cavendish laboratory. He adds: "It can supercharge the apps of existing customers and partners…to link to assets, deliver Thingalytics and produce Thinganomic benefits."
SAP's IoT approach enables IoT development and runtime services through the HCP – to make it easy for enterprises and system integrators to build 'IoT-enabled' applications. SAP utilizes HCP to build its own IoT solutions to accelerate deployment of particular IoT use cases for customers.
HCP also empowers SAP's partner eco-system, enabling partners to populate the SAP Hana Application Center marketplace with IoT-enabled solutions. The Plat.One brand will no longer be used in SAP marketing, with the product being incorporated in SAP Hana Cloud Platform. It will also be used to build apps and add capabilities to existing apps.
SAP IoT
SAP for its part is launching SAP IoT, which includes capabilities from Plat.One. According to Bates: "Only SAP IoT can help deliver a true digital live business, immediately translating the insight of connected things to empower business to react, decide, act and grow at high speed."
SAP IoT brings together SAP analytics and business process intelligence with IoT. The connected business is expected to benefit from real-time and predictive insight within and beyond existing processes at the core. As to the business benefits? Well, here the outcomes include lowering cost, optimizing productivity, increasing uptime as well as staying tightly connected to the customer, to name just a few.
Specifically, SAP IoT delivers insight for connected businesses to know where opportunities exist and enables the connected business to evolve business processes and take quick action. Bates explains: "SAP IoT accelerates operational excellence, connecting the operations room to the boardroom, to create new business value and ecosystem advantages."
In terms of examples and applications, a city manager can predict flooding by monitoring water flowing through the storm drains of the city, or a shop floor worker can manage the quality of a part while it is in production, and minimize inspection steps required upon completion.
But it doesn't stop there. A COO can see the materials flowing into their production facility in real-time, and optimize to meet demand. Elsewhere, a railway operator can be enabled increase availability of rolling stock while decreasing cost and increasing customer safety. And, an oil refinery can improve the safety of all its workers through location tracking, monitoring their vital signs, as well as detecting and communicating unexpected dangers such as gas leaks in real-time.
Research & Development
Bates reveals that Plat.One's R&D center in Genoa, Italy, will also be boosted following the deal. "The team are already working with the SAP IoT teams around the world so that 1+1=3," he says. With SAP already having a huge presence in Palo Alto, CA., he is working with the team there to bring these new leading edge IoT capabilities to customers.
SAP is announcing its commitment to leadership in redefining the future of enterprise IoT and extended supply chain in the digital age. Under the new brand name of SAP IoT, around €2bn will be invested through 2020 to help their customers benefit from the proliferation of sensors, smart devices and big data that is transforming business in the digital era. Watch this space.
Author: Roger Aitken
https://erpnews.com/v2/wp-content/uploads/2016/10/plat.one-268x200-1.png
200
268
webmaster
https://erpnews.com/v2/wp-content/uploads/2018/10/[email protected]
webmaster
2016-10-06 00:00:00
2018-11-14 14:12:57
IoT Sector Consolidation Heats Up With SAP's Plat.One Acquisition