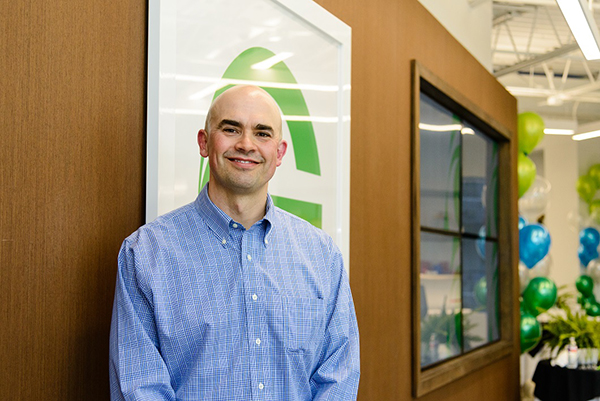 For several decades, ERP systems have transformed the way business is done in the manufacturing industry. With the advent of next-generation technologies, ERP solutions that integrate with the digitally connected IoT (Internet of Things) ecosystem are once again shaping the future of the manufacturing in a profound way. Specifically, Industry 4.0, big data, data analysis, business intelligence, artificial intelligence applications are determining the future of companies by making unprecedented amounts of data available to companies. Working together in a fully integrated structure, Industry 4.0 and ERP systems will forever change the face of manufacturing.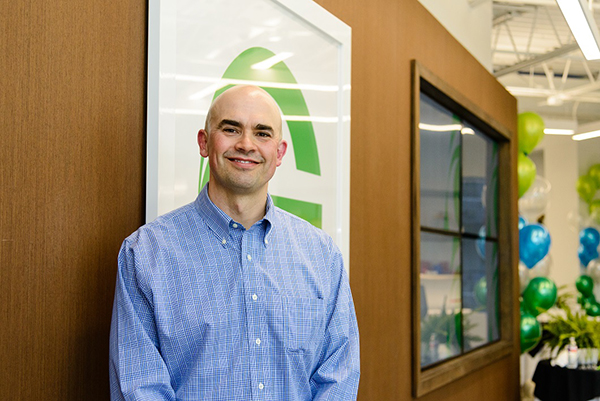 In particular, artificial intelligence will have a major impact on the ERP industry as it affects almost every sector and will enable organizations to further optimize their business processes. To organize this transformation, companies need to renew their IT strategies and roadmaps while advancing work on artificial intelligence and ERP integration. We are delighted to share with you an exclusive interview with the CEO of Global Shop Solutions, Dusty Alexander, who presents his perspective on the subject and of the ERP industry in general.
How do you define a successful career in the ERP industry?
If our customers are growing their businesses and our employees are growing, I consider that success. Generally speaking, you can have a successful career in ERP if you love to battle and love to build things. Whether you are in R&D, service, consulting, sales, or marketing, you are always battling to solve problems, overcome obstacles, and build new things for the company or the customer. Global Shop Solutions operates on three guiding principles, and through these principles we see success for customers and employees.
| | | |
| --- | --- | --- |
| Be financially responsible and conservative | Take care of our customers every day | Keep our company culture exciting |
| Continue growth trajectory responsibly | Create and offer new solutions to our customers | Hire and retain bright, creative thinkers passionate about customer service |
| Retain family ownership without taking on debt | Maintain a diverse and healthy portfolio of industries served | Invest in our people, processes, and technology |
| Continue to sell directly to customers | Know who we are and where we compete and win | Constantly evaluate how we serve our employees and customers |
As a leader in the ERP industry, what keeps you up at night?
Two things are on my mind all day, every day.
Keeping customers happy. I am so proud of our great, great customers; and I am always listening to them and thinking about how we can keep them happy, make them better users of our software and help their businesses grow. We have one of the highest implementation success rates and one of the highest customer retention rates in the industry. That is due to being laser-focused on the one product we sell and providing the best customer experience in the industry. Every customer gets my personal cell phone number, and I take every call.
Keeping employees happy. In the last five years, our employee count has nearly doubled, and the average tenure of an employee at Global Shop Solutions has grown to about eight years. If our employees are challenged, growing, happy, and know their job is secure, they will perform better. I am so proud of all the talent we have at the company.
Tell us more about the industry-specific solutions that Global Shop Solutions offers. How flexible can Global Shop Solutions be?
We have a diverse customer base that requires our ERP software to be flexible and customizable. In order to deliver these requirements, we do two things. First, we make one – and only one – product: ERP software. Everyone our customers work with, from sales to implementation, service, and ongoing continuous improvement, are Global Shop Solutions employees. We believe this is the best model for our customers to be successful.
Second, we build a high degree of flexibility and customization into our ERP system through our software development toolkit (SDK) called the Global Application Builder (GAB). Using this SDK, our customers or the developer community can customize our software and screens. This includes building applications, reports, and dashboards on top of the software that meet their specific needs. Once completed, customization projects are free for all customers to download and install after they are released to our store. We currently have over 1,500 custom applications available, and our customers love them!
What are your expectations about the future of ERP? What will change in five years?
*Integration – more and more and with everything – machines, phones, tooling, other software, your website, etc. Your ERP system is the heart of your manufacturing business and it is connected to everything.
*Automation – robots, machines, and software do repeatable tasks while your human capital does more of what you want them to do, which is make decisions, serve customers, and think critically. Right now the U.S. has 7.3 million open jobs, and manufacturers are having a hard time finding people to fill them. Our customers repeatedly tell us one of the biggest challenges they face is finding reliable employees. They are looking to automation to help solve that problem.
*Customization – Our software runs in over 3,000 facilities in more than 20 countries around the globe. Each facility runs their business and makes parts differently than the next. Your ERP software and employees have to be ready to understand, recommend, and be able to customize the software to meet their needs.
What demands does Industry 4.0 make on ERP systems?
Do more with less. This means making ERP systems smarter, faster, more connected, and easier. In North America, many manufacturers don't have the people to create the integrations and take advantage of Industry 4.0, so our customers continually lean on Global Shop Solutions to do that for them. It has become such a popular request that we have developed a Manufacturing Health Test to help manufacturers understand where they are, where they can go, and how we can help them. Additionally, Industry 4.0 is asking ERP systems to provide recommendations and answers in addition to collecting the data. As Industry 4.0 becomes more mature and cost-attractive, we expect the industry will see more lights-out manufacturing and smart manufacturing where the shop floor is supported with software, wireless connectivity, and sensors everywhere.
How does IoT enhance ERP systems?
For Global Shop Solutions, IoT has been an absolute game-changer. When our customers adopt IoT, which they are doing in increasing numbers, it allows us to deliver a better product. Many of our customers are wireless throughout their shop floor, have connected TVs on their shop floor, connected phones and tablets, RFID sensors, and other technology. The combination of these technologies allows us to provide a product that delivers a paperless environment, real-time data, and more efficient scheduling, inventory, shipping and more so they can deliver a quality part on time every time. Lastly, we are seeing more and more customers looking to connect their website to our ERP software so they can take orders online, go through a quick approval process, and immediately start their production and scheduling processes.
How is AI shaping the future of ERP software?
ERP software generates a lot of data, and AI will help Global Shop Solutions sort, organize, and present that data to our customers better than ever so they can make better decisions. As machines and other devices become more capable, capture more data and, most importantly, become more integrated with ERP software, it allows our engine to analyze the data and make decisions and recommendations for our customers. A great example of AI shaping ERP is in scheduling, inventory, auto purchasing, and nesting integrations.
Factory of the Future (FoF) is a large-scale intelligent machine that operates with a highly integrated and organized knowledge base. The time has come to check on the readiness of ERP systems to cope with the demands of the FoF. In this context, what do you see as the major problem associated with current ERP systems? Is Global Shop Solutions ready for the factory of the future?
Global Shop Solutions is definitely ready for the FoF. Many of our customers are heading there and look to Global Shop Solutions to help them get there. Two great examples of customers leading this move to the FoF are Jacksonville, FL-based Load King and Lake Zurich, IL-based Geremarie Corporation . Two very different companies using Global Shop Solutions ERP software to achieve similar goals – become a better manufacturer each and every day.
One of the major headwinds for the FoF is the speed of everything. Your network, connectivity, servers, devices, computers, integrations and software all have to get faster, which requires investment. We have made large investments in our cloud and SaaS offering (built on Amazon web services) to provide customers a broad range of choices and the fastest product.
https://erpnews.com/v2/wp-content/uploads/2019/09/ERP.jpg
401
600
katie
https://erpnews.com/v2/wp-content/uploads/2018/10/[email protected]
katie
2019-09-12 13:33:56
2019-09-12 13:45:37
ERP Integrates with Next Generation Technologies!