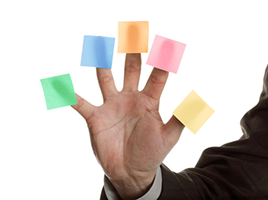 There's probably nothing harder for a business to accomplish than these two things:
 make the complex simple; and
change market perceptions. But, at SAP's recent SAPPHIRE NOW 2014 user event, SAP CEO Bill McDermott and other SAP executives ambitiously outlined SAP's strategy to accomplish both of these challenging goals simultaneously.
On the first count, SAP outlined how it will make its notoriously complex software easier to use so that customers can reap more value and streamline their own operations. On the second count, SAP is striving to shift the market's view of SAP from that of a behemoth that is tough to do business with to that of a kinder, gentler SAP that is much easier for customers and partners to work with.
At the event, SAP outlined many of the investments it is making to help it meet these goals, from Fiori, SAP's new (and now free) roles-based user experience for SAP solutions, to its cloud first, mobile first development mandate. SAP founder Hasso Plattner discussed how SAP must redesign what it does with data, independent of what it has done in past 50 years, and move from delivering monolithic business applications to a "minimalist", modular approach, with HANA as an underlying and unifying platform. Bill McDermott also discussed the steps SAP is taking, and plans to take, to reduce internal complexity and management layers at SAP, and get closer to customers and prospects.
In all, SAP made 70+ announcements at Sapphire to back up its newfound direction for "simple". I'm not going to cover them here, because many of my analyst and press colleagues have already done so in ample detail and with great acumen. However, I will share my suggestions on higher-level approaches SAP needs to incorporate to succeed in its goal of making simple real.
Five things SAP needs;
Make SAP events more interactive and engaging
After business hours concerts, buffets and the like have become table stakes at tech industry events. The new bar is to make the entire event more interactive and engaging. Innovative vendors are engaging attendees with interactive, visceral experiences during working hours to help drive home key messages and insights. For instance, SAP could have given attendees a Fitbit or similar device, and set up stations where we could track, visualize, display, query the data collected using HANA and other SAP tools? Providing engaging, hands-on evidence that lets people experience the change would drive home the simplicity message much more convincingly.
Mix up the executive ranks to get a broader range of perspectives
Panelists on stage at the SAP press conference with the Global Managing board consisted of 8 white males and 1 white female, many of whom were German. For all I know, these may be the most competent people on the planet but too much homogeneity can sometimes blind you to opportunities and issues. If SAP wants to become more relevant to a wider range of business decision-makers, I think it will need to foster more diversity within its own senior management and executive ranks. Not only in terms of gender and ethnicity, but also in terms of adding people from more diverse industries, company sizes and types of businesses into the inner circle.
Use social media more effectively
SAP has expanded its social media presence over the last few years but, to me, it seems like it spends more time using social to trumpet the SAP message, and not enough time interacting with relevant constituents in meaningful 2-way conversations. For instance, a couple of SAP product groups just started to follow me on Twitter at SAPPHIRE. Not a big deal—except that I've been tracking and writing about their stuff for years. If SAP really wants to get closer to customers and engage with more prospects, executives and employees should use social media to prove that it is a company that is accessible and easy to do business with. Why not put HANA horsepower to the test to track, engage, assimilate and evolve based on ongoing conversations across the social media universe?
Stop saying SAP is 'the' cloud company
Unfortunately, this is a statement SAP executives made numerous times at the event, which, as I tweeted, had heads exploding at the likes of Salesforce and NetSuite! While SAP is aggressively moving to the cloud, it is getting there much later than these pure-play, born on the cloud companies. In addition, what's the upside of even trying to stake this claim this late in the game? Though the puck is certainly moving to the cloud, survey after survey suggests that a hybrid IT environment will be the norm for most companies for a good long while. Positioning its ability to give customers choice is a much more believable and viable path for SAP.
Invest more in small and medium businesses (SMBs)
Newer solutions such as HANA are key to SAP growing wallet share in its flagship large enterprise accounts. But to really boost growth, SAP must become more relevant to more SMBs. While SAP claims that 207,000 small and medium enterprises (SMEs) use SAP solutions, let's put that in context. First, SAP defines SME as companies with up to $1 billion in revenues—a much higher upper end than most tech vendors use. Second, SMB Group defines the broader SMB market to include companies with 1 to 999 employees. Given this definition, we estimate there are roughly 278 million SMBs worldwide. Although SAP Business One has done an admirable job of growing its SMB base and relevance, as a corporation SAP has a long way to go to make real headway with SMBs—who use price and ease of use (aka simplicity) as key benchmarks when it comes to selecting IT solutions. In other words, SMBs are the litmus test SAP should use to determine if it is making progress with its goal of being simple to use and work with.
I have no doubt SAP is sincere in its quest to simplify its solutions and become an easier vendor for customers to work with. After all, it must achieve these goals to thrive, because simplicity increasingly beats complexity. However, SAP is only at the starting gate. How well it runs the race depends on how quickly it can move beyond using simple as a marketing slogan to truly instill simple into its solutions and its corporate culture.
By: Laurie McCabe, Partner, SMB Group
https://erpnews.com/v2/wp-content/uploads/2015/12/5-things-1.png
200
268
webmaster
https://erpnews.com/v2/wp-content/uploads/2018/10/[email protected]
webmaster
2014-03-22 00:00:00
2014-03-22 00:00:00
Five things SAP needs to do to make "simple" real